Greeting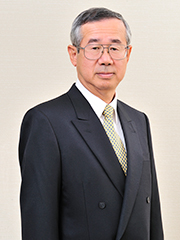 Kenji Hokazono
  Representative Director
President and CEO
Kobe-Osaka International Port Corporation
It gives me a great pleasure to extend my greetings to you on this occasion of my assuming an office as a President/ CEO of Kobe-Osaka International Port Corporation.
Since its foundation nearly five years ago, the company has continuously addressed to operational issues of ports of Osaka and Kobe by undertaking such initiatives as providing high-standard container terminal infrastructures and expanding the domestic feeder network in the Seto Inland Sea area. The dedication has paid off, and the container throughput of the port of Kobe for example, which had stayed stagnant due to the devastating damage caused by the 1995 Great Hanshin-Awaji Earthquake, recovered to its pre-quake levels last year, when the port celebrated the 150th anniversary of its opening. Together with our valued customers, we will continue tackling to the confronted challenges, not by settling for the status quo. We will constantly ask ourselves what we can do for achieving further development of the government policy driven international container hub, "Hanshin Port".
Based upon the foundations established by the former top managements, Chairman Yasuo Inubushi and President/CEO Yoshifumi Kawabata, I will make every effort for the future prosperity of Hanshin Port. Your continued support and cooperation in this regard will be highly appreciated.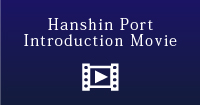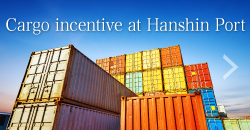 Kobe-Osaka International Port Corporation
[Head Office]
Kobe International House, 20F,
8-1-6 Gokodori,
Chuo-ku, Kobe 651-0087, Japan
TEL +81-78-855-2215
FAX +81-78-855-3960
[Osaka Office]
ATC O's South 5F, 2-1-10 Nanko-kita,
Suminoe-ku, Osaka 559-0034 Japan
TEL +81-6-6615-7239
(Facilities Dept.)
TEL +81-6-6615-7228
(Facility Management Dept.)
FAX +81-6-6615-7210