Greeting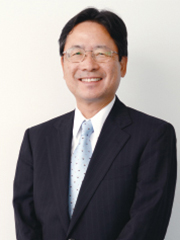 Yoshifumi Kawabata
  Representative Director
President and CEO
Kobe-Osaka International Port Corporation
In order to become globally competitive and to promote the effective and comprehensive port management under the policy of International Container Strategy Port by the National Government, the Port Corporations at the Ports of Kobe and Osaka were integrated into "Kobe-Osaka International Port Corporation" in October, 2014.

We will meet our customers' needs by pursuing the integration merit in investment and financial aspects and cooperating with the National Government that invested in our company and port administrators to increase the cargo from various parts of Japan and to attract domestic and overseas shipping lines and shippers to Hanshin Port.

We look forward to your continued warm support.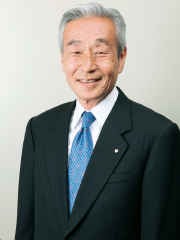 Yasuo Inubushi
  Representative Director
Chairman
Kobe-Osaka International Port Corporation
The Government of Japan has showed a strong determination to boost the international competitiveness of its ports by launching the policy: International Container Strategy Port to help stay ahead of the stiff competition with the emerging East Asian ports.

We are committed to increasing the activities of the Hanshin Port and to keeping the forward momentum going. To that end, we work in close cooperation with all relevant parties, including port administrators and officials, and the broader Kansai economic community, to attract freight business more effectively in order to increase the amount of cargo to Hanshin Port, to maintain and increase the trunk routes, and to provide high-quality port services. Through these concerted efforts, we will work tirelessly to strengthen our global competitiveness.

We remain dedicated to serving our stakeholders and the community at large, and look forward to your continued support.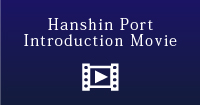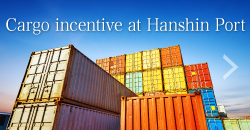 Kobe-Osaka International Port Corporation
[Head Office]
Kobe International House, 20F,
8-1-6 Gokodori,
Chuo-ku, Kobe 651-0087, Japan
TEL +81-78-855-2215
FAX +81-78-855-3960
[Osaka Office]
ATC O's South 5F, 2-1-10 Nanko-kita,
Suminoe-ku, Osaka 559-0034 Japan
TEL +81-6-6615-7239
(Facilities Dept.)
TEL +81-6-6615-7228
(Facility Management Dept.)
FAX +81-6-6615-7210