Hanshin Port Container Terminals: Osaka
At the container terminals on Yumeshima and Sakishima, 9 terminals including C-1〜4, C-8, C-9, and C-10, C-11, C-12 comprehensively operated by DICT: Dream Island Container Terminal Co., Ltd. are in operation.
We are promoting efficient operation by integrating the operation of both exclusive and public terminals together with International Ferry Terminal.
C-1〜4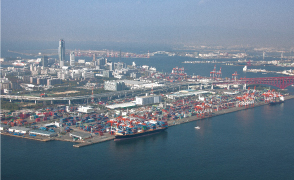 C-8, 9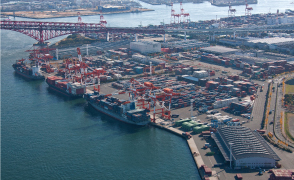 C-10, 11, 12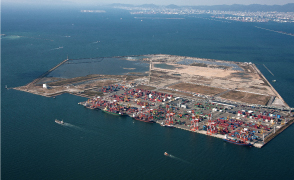 International Ferry Terminal(KF:Public)
Service by two companies (one weekly, the other once two weeks) for Shanghai and 4 weekly services for Busan are available, taking some 70,000 passengers in 2016 as well as cargo handling 0.96 million tons in advantageous Hot Delivery Service per year.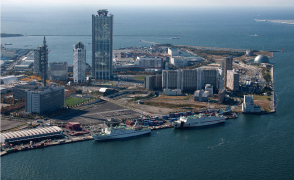 Outline
As of Jan, 2019
Berth No.
KF-1
KF-2
Length
450m
Depth
-10.0m
Route
ShanghaiRoute
Busan
Shipping line
Shanghai Ferry
Japan-China
International Ferry
Sanstar line
Service
1 per week
1 per 2 week
5 per week
所要時間
48h
18h